Electric mobility in our country has come a long, long way from electric scooters with a wide range. These days, new electric scooters come packed with advanced technologies not seen even on 2-wheelers that cost 10x more. Also, they now offer performance better or at least on par than 110 cc scooters and a wide range that you can easily and comfortably live with on a daily basis. Therefore, you might want to purchase an electric scooter as your next vehicle. So, here are our best picks for the top 5 electric scooters available in our nation.
1. 22Kymco iFlow
This electric scooter is retro-looking but has all the modern features such as – Bluetooth with cloud connectivity, a digital instrument console, All LED lighting, etc. 22Kymco iFlow is also getting the geofencing (like the Ather) that allows you to track this electric scooter's location on your smartphone.
The electric scooter also has two swappable batteries which you can charge conveniently from your home. Or you can easily swap the drained battery of this electric scooter at one of 22Kymco's charging stations that are quickly and effectively being setting up across the city. Thanks to an efficient 2.1 KW motor and regenerative braking, that its claimed range is 150 KM which delivers a claimed top speed of 60 KMPH.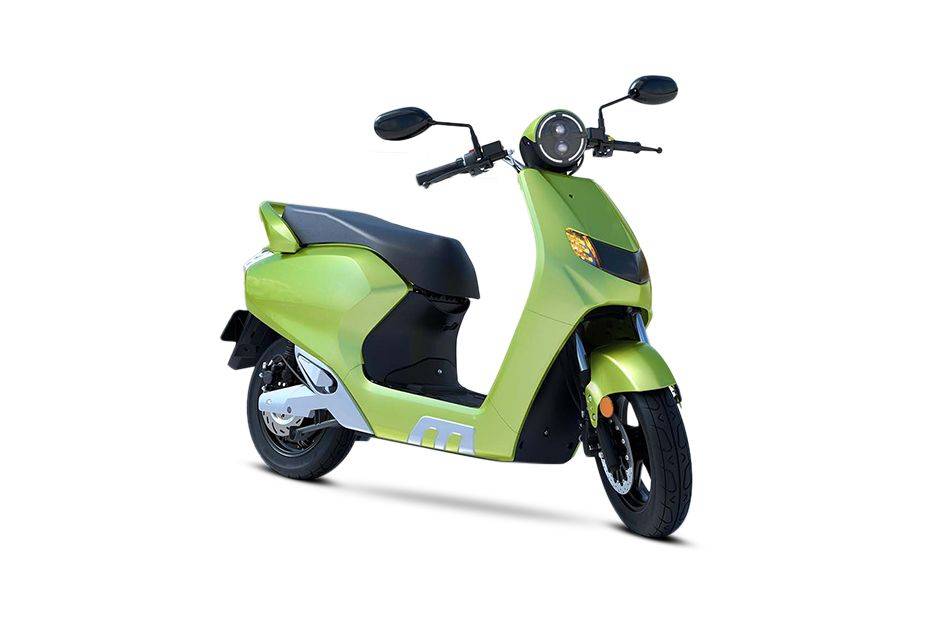 2. Ather 450X
A sheer joy to ride, Ather 450X is a performance driven, practical e-bike.
Powered by 3300W PMSM Motor it takes the battery 5.45 hours to get fully charged. The lithium–ion battery produces 2.9kWH, with a motor that develops 6kW and 26Nm of peak torque. With two color options matte grey and mint green, the ride looks quite quirky and agile. This new version of Ather comes with 4 modes- Eco, Sport, Ride, and Warp accelerating from 0-40kmph in just 3.3 secs, with a top speed of 85kmph.
Loaded with tech, Ather 450X is easy access via digital console. The quality levels are top notch and it is one of the most desirable bikes.
3. Bajaj Chetak
Designed to delight, Bajaj Chetak is built to last. Available in two variants Urbane and Premium, this ride provides a mileage of 95kmph per charge. It comes with an electric motor that draws its power from 3kW with 16Nm of peak torque. Power train comes with two drive modes- Sport and Eco. It has innovative features like an onboard Intelligent Battery Management System (IBMS) to control charge and discharge seamlessly. It provides 6 color options namely white, pink, black, yellow, red, and blue.
Chetak stands tall in the premium e-bike market space along with its rival.
4. Okinawa i-Praise
Okinawa is popular for its high speeds which come with amazing performance reviews and good looks.
i-Praise flaunts a slew of new features over its standard model. With a 2.9kWH lithium-ion battery it can deliver a range of 160-180km at a top speed of 75kmph. It gets fully charge in 2-3 hours owing to the lithium-ion battery. The motor of 1000 BDLC that makes 2.5kWH powers i-Praise. The e-bike has 3 power modes Eco, Standard, and Turbo, and color options of glossy red-black, glossy golden black, and glossy silver black.
The Okiwana i-Praise goes neck to neck against its rivals sharing a healthy competition.
5. TVS iQube Electric
With iQube Electric TVS has entered the green revolution and offers a futuristic appeal to its design.
iQube is powered by 3 lithium-ion batteries of 2.25kWH. Hub mounted BDLC motor of 4.4 kW; it produces 14 Nm of torque. With a top speed of 78kmph, it offers two modes Eco and Sport. TVSiQube Electric comes loaded with features like full-color TFT instrument sporting TVS' SmartXonnect function. It also comes with the Q-Park feature for ease of parking.
Flaunting the modern features while promising decent performance and good battery range, iQube is a competition to its likes in the segment.